Your complete self guided online sales APP
with augmented reality for shutter visualisation.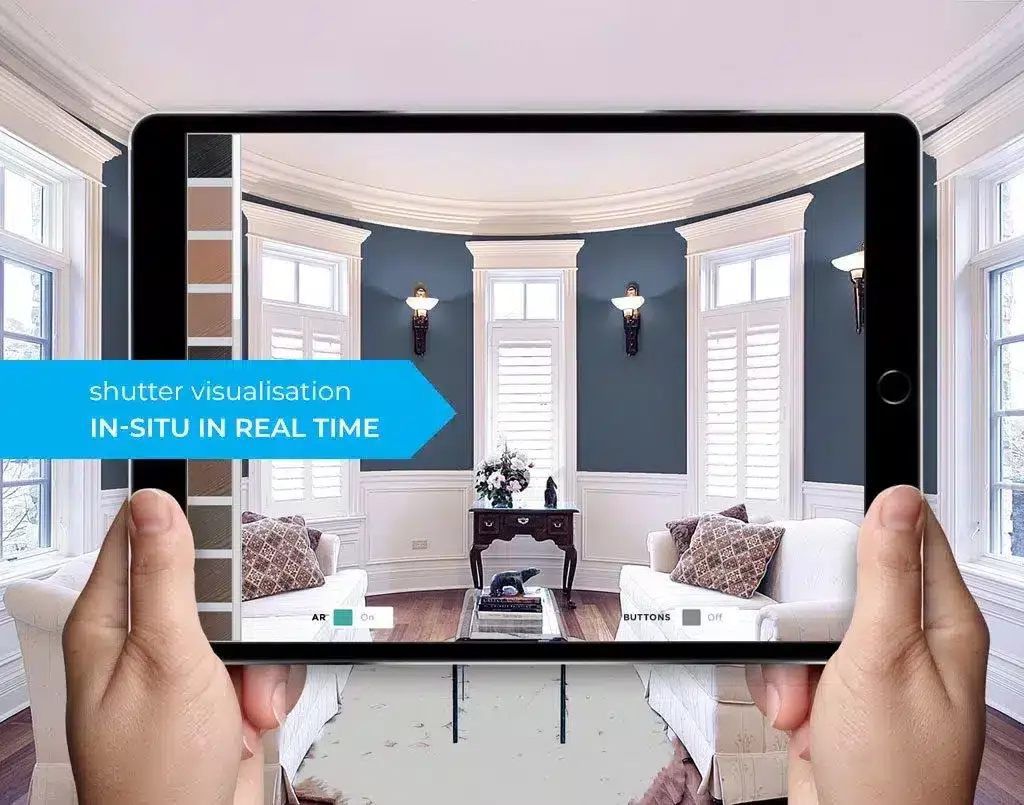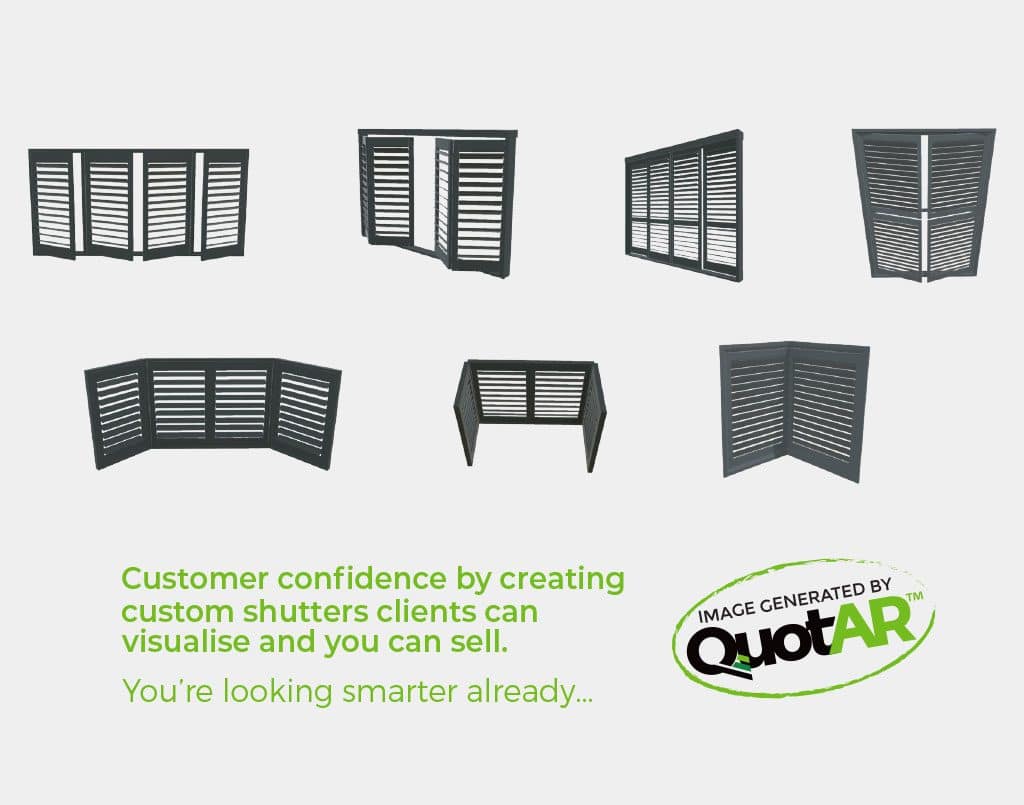 How can QuotAR help to grow your business…?
Helps engage with the end user during the quotation & consultation process
End user understands what they are purchasing.
Image based option selection to improve understanding.
Simple, easy to follow configuration flow.
Save time during the quotation / order process
Reduces time explaining options to the end client.
Minimises administration work.
Reduces double-entry from quotation to order.
Improves your staff product expertise
Image based option selection to improve understanding.
Warning notifications when orders are outside specifications.
Step by step guided flow.
Help icons along the way.
Improves order management & quoting
Information flow from quote to order is consistent.
Margin and sell price control.
Live quotation. Prepare quotation live onsite,
and email it to the client, whilst still in their presence.
Stores customer details, and job notes which can be viewed by all throughout the order process.
Improves quote
/ lead conversion rates
A/R visualisation engages client emotions.

90% of all purchases are emotional.
Reduces price consciousness
in the purchasing decision.

View, monitor and follow-up quotations easily.
Makes your company look more substantial and professional
Add technology to your repertoire.
Improves branding.
Increases recommendations, and raving fans.