Why Become a distributor of
aura shades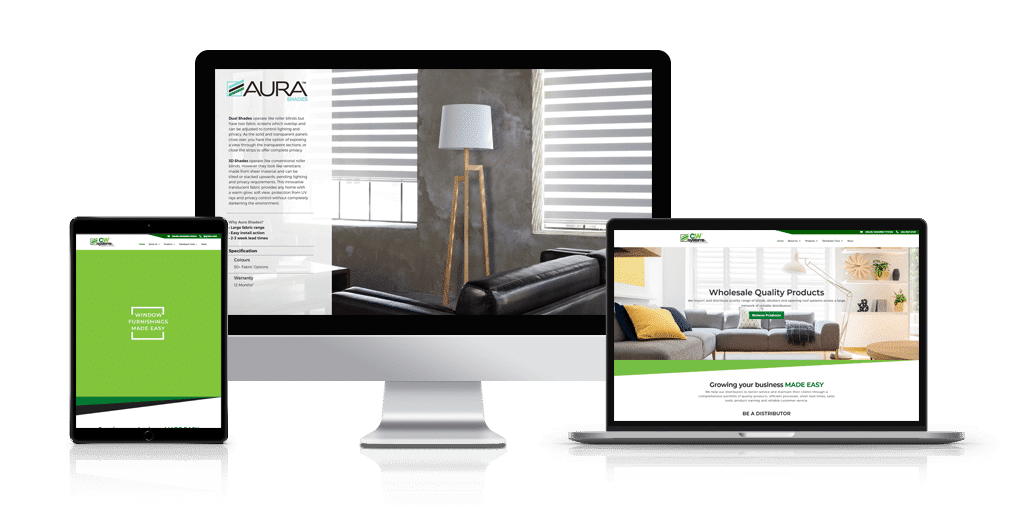 Visit the Aura Shades website
Get more product information such as product specifications, options, colours and updates by visiting the website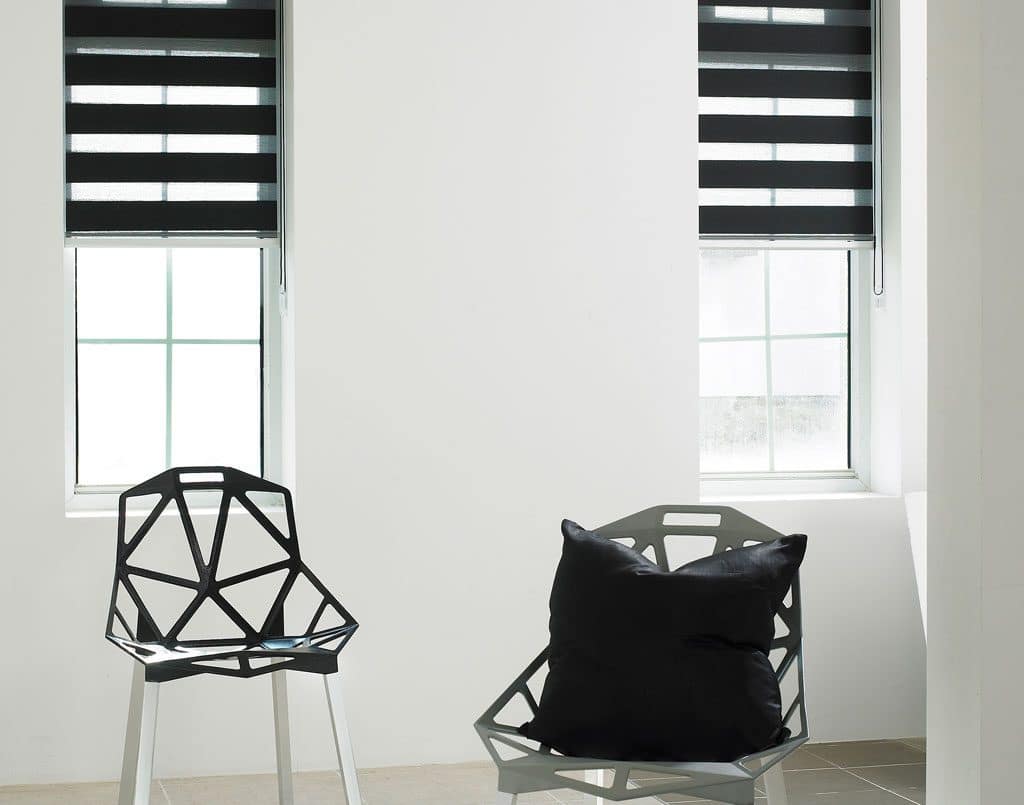 two versatile shading solutions
3D Shades operate like conventional roller blinds however they look like venetians made from sheer material and can be tilted or stacked upwards pending lighting and privacy requirements. This innovative translucent fabric provides any home with a warm glow, soft view, protection from UV rays and privacy control without completely darkening the environment.
Dual Shades operate like roller blinds too, but have two fabric screens which overlap and can be adjusted to control lighting and privacy.  As the solid and transparent panels cross over you have the option of exposing a view through the transparent sections, or close the strips to offer complete privacy.

benefits
Fabrics have been tested for suitability under the harsh Australian conditions
High quality fabrics that are less susceptible to fraying
Made in Australia
Steamlined bottom rails ensure the gap between the 2 layers of fabric is as close as possible to minimize light gap between the layers
Aura shades feature a cohesive, effective and reliable componentry systems
Short Lead time of 2- 3 weeks
12 month limited warranty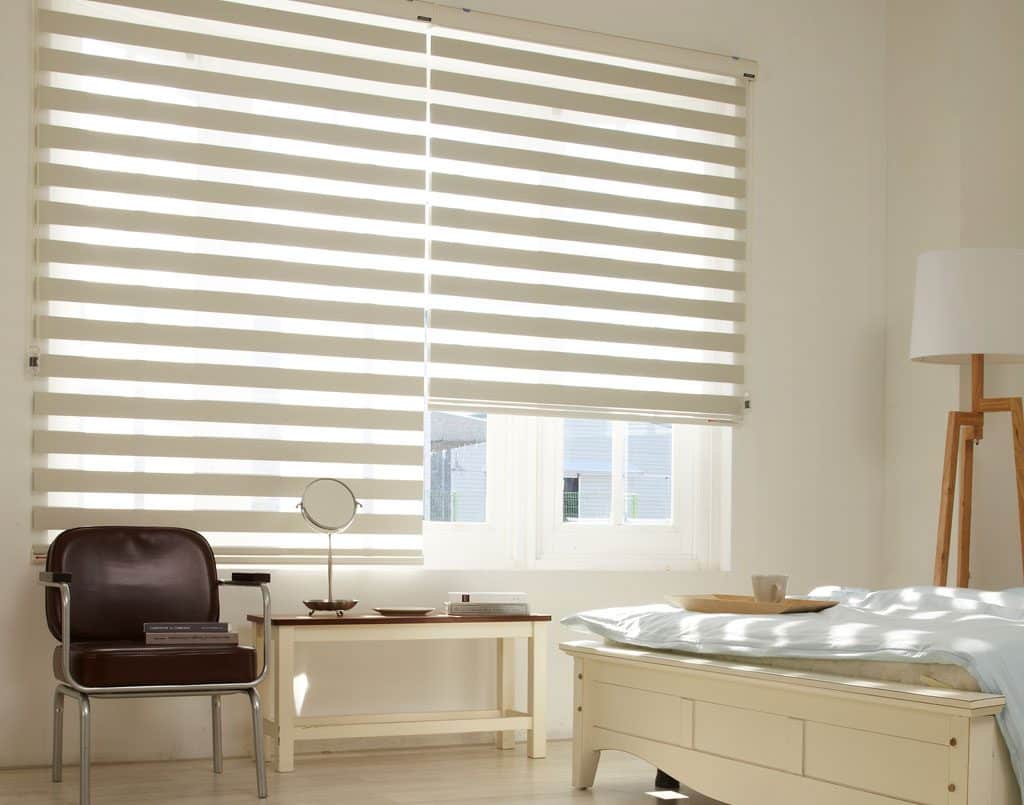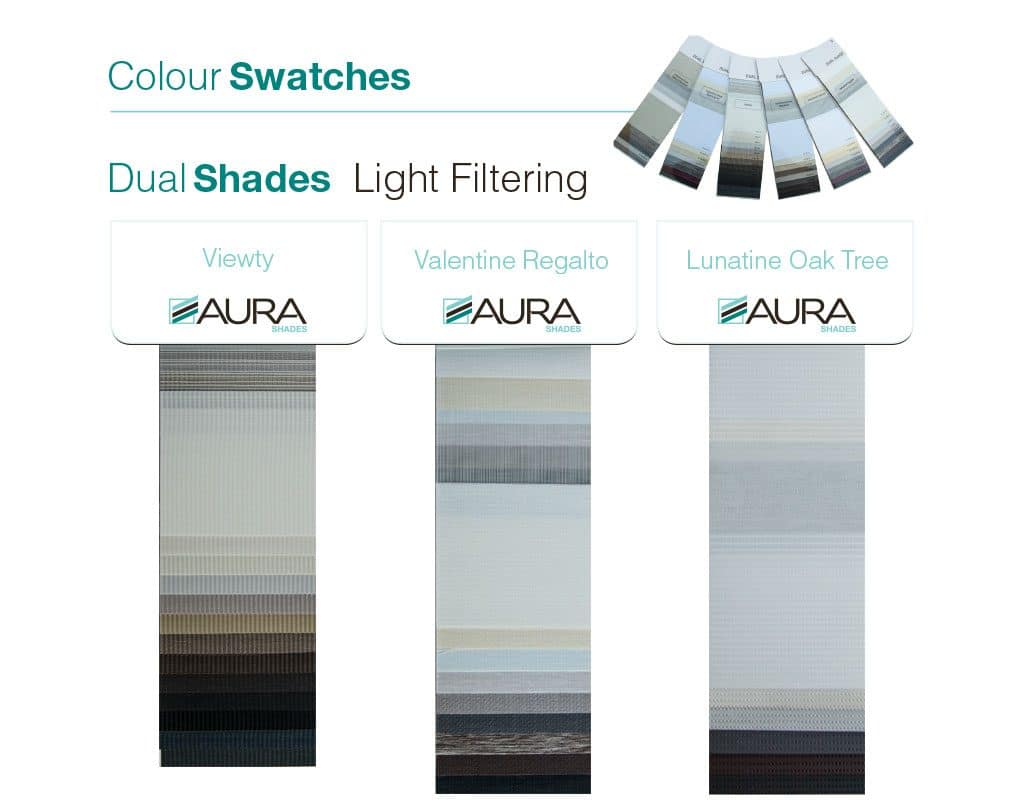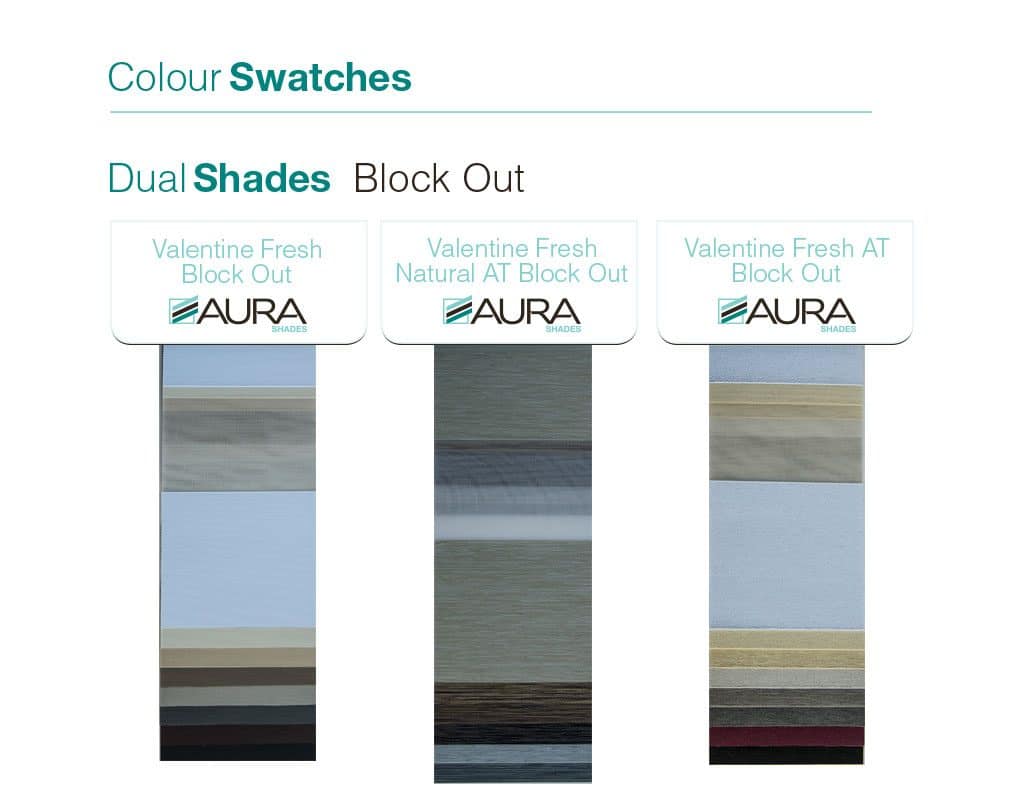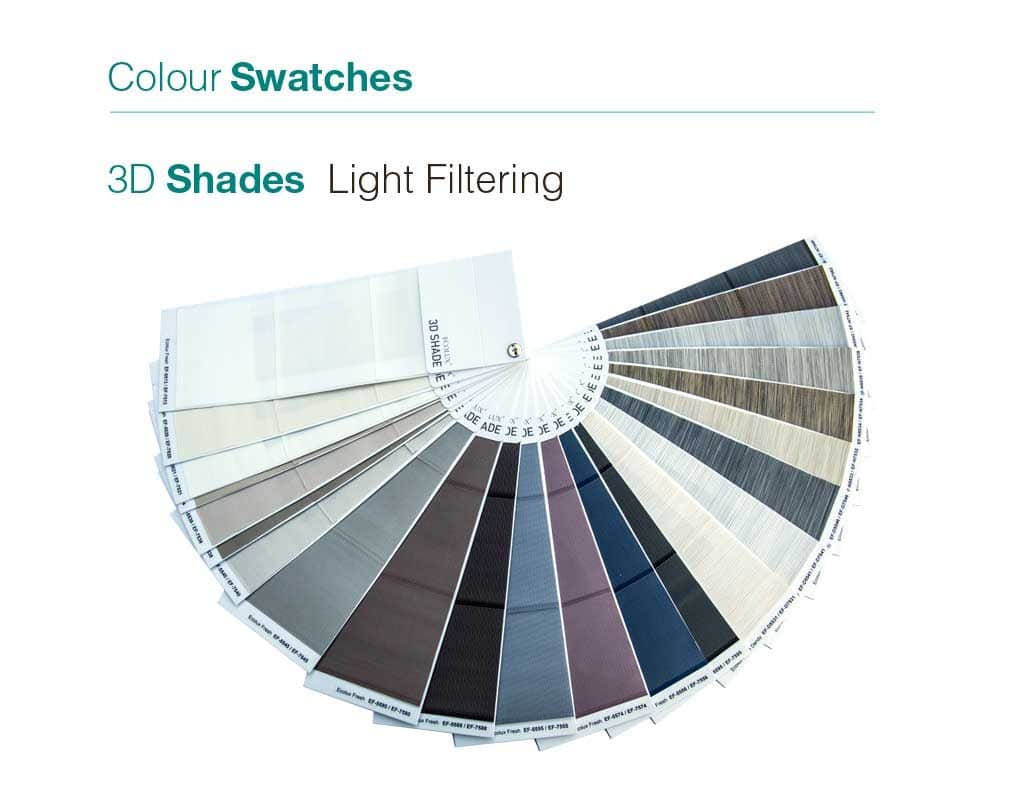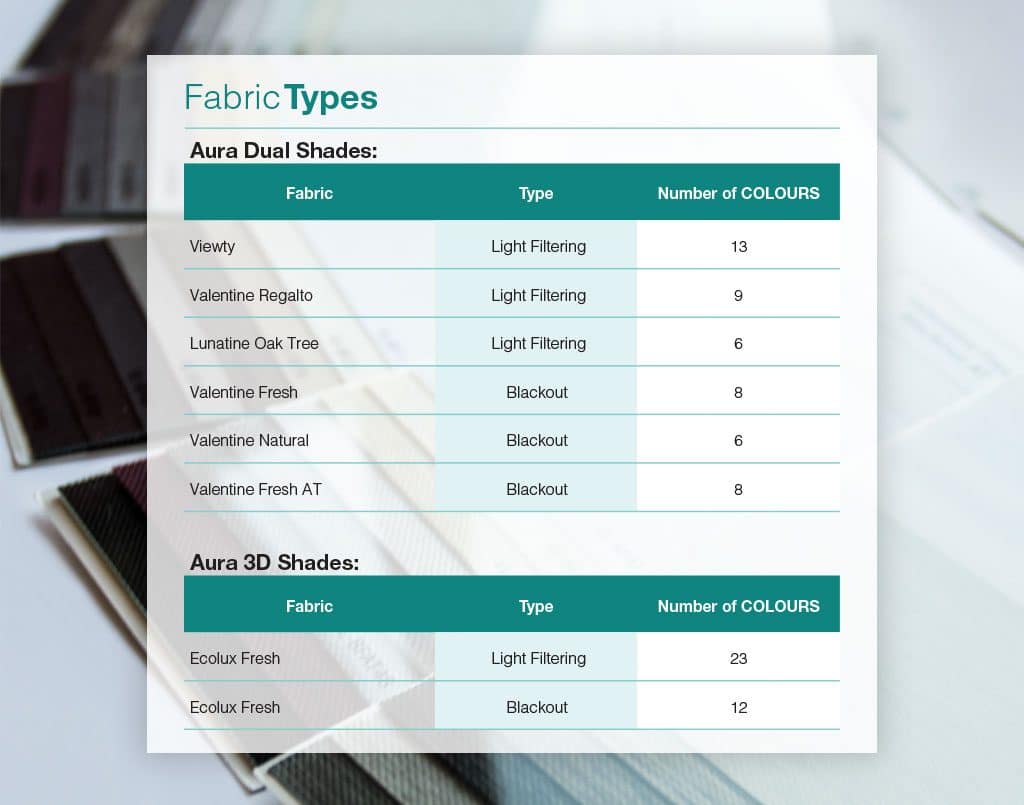 Control Options
Both control types can be located on either the left or right hand side of the blind. Chain and cord control lengths can be selected in increments of 250mm, > minimum length of 500mm and a < maximum length of 2500mm.
When selecting the control length, we recommend that the chain or cord be roughly two thirds of the blind drop where possible. If no length is specified, the factory will send at approximately two thirds of the blind drop.