Outdoor Louvered Shutters For Wholesale
When it comes to outdoor shutters online, CW Systems offers the best exterior shutters on the market. Our selection includes a wide range of outdoor louvered shutters and exterior louvered shutters to suit your specific needs.
Exterior Louvered Shutters
CW Systems is the most trusted wholesale outdoor louvered shutters supplier in Australia with more than two decades of service. We do not only offer the products from leading the manufacturers but create an ecosystem for our distributors to give an unparalleled service experience to their customers.
As your trusted external shutter manufacturer, we ensure that our products are of the highest quality and durability. Offer a unique range of exterior louvred shutters to your customers from the most reputed brands of the industry and make them loyal customers to you.
At CW Systems, we exclusively supply Vueline aluminium shutters for wholesale.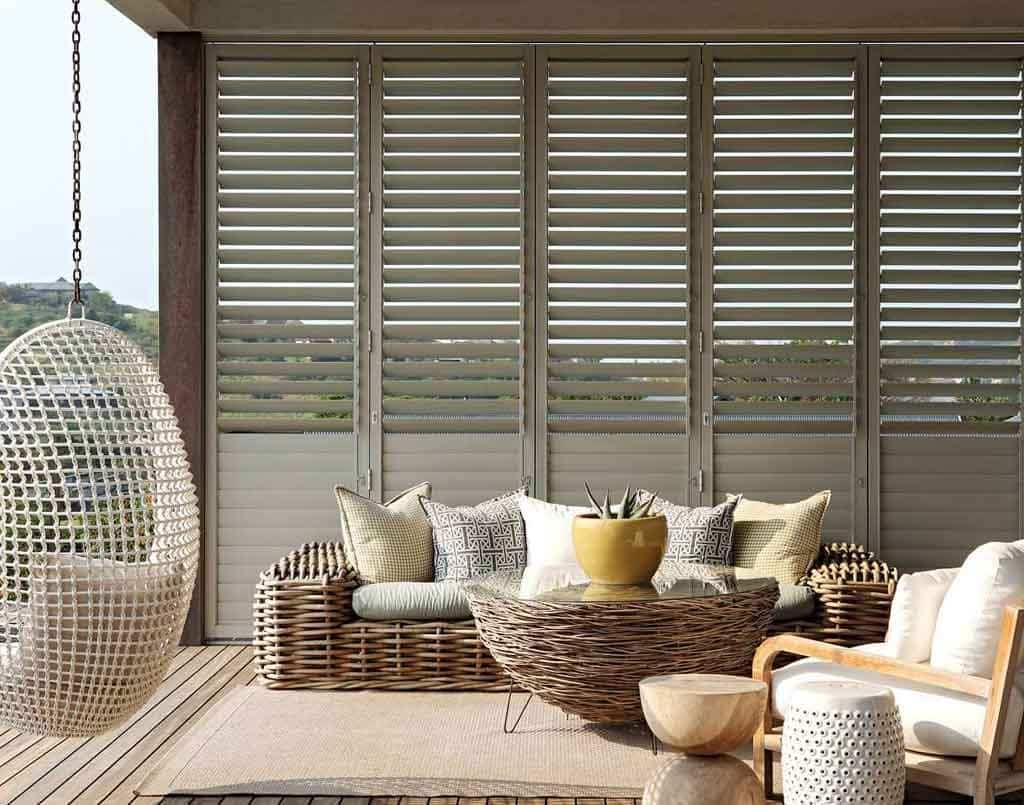 The Aluminium Shutters
we specialise in providing top-quality external aluminium louvres and shutters to enhance the aesthetics and functionality of your property. Our louvre outdoor solutions are designed to maximize ventilation and natural light while maintaining privacy.
The design allows you to have fixed or operable blades. Made from high-quality aluminium, the shutters are stylish, long-lasting, and need low maintenance.
The shutters have excellent outdoor applications and can use on fencing, pergolas, carports, courtyards, facades, balconies, and more. Your customers can also use them as window and privacy screens.
It is also a great choice for your customers who want outdoor convertible spaces. Be it a patio or outdoor space, customers can choose to convert their space to an interior room in a few seconds. It ensures the efficient use of their property and they will find their space highly flexible to the changing requirements.
The Advantages Of Vueline Shutters
These external louvre window shutters give what your customers most wanted: privacy and ideal control of the interior environment.
These external louvre window shutters give what your customers most wanted: privacy and ideal control of the interior environment.
The high-quality aluminium construction ensures excellent corrosion resistance even in a rusting environment. The result: high durability and minimal maintenance.
The craftsmanship of the screens can fit any luxury environment and can amplify the appeal. With the minimalist appeal, the shutters can be a solution to the style and maintenance challenges.
Though the aluminium shutters are as strong as steel, they are 25 percent lighter compared to the latter. Therefore, customers will find the products more flexible and easier for customisation.
Customers can choose the blades in three different sizes, and they come in five different mounting options. Therefore, everyone can find shutters fitting to their style and functional needs.
The customers have more choices and customisation options on their needs; the outdoor louvred shutters are available in local and imported versions. While the imported ones are available in 5 different standard colours, 2 wood-grain colours, and 14 different custom colours, the local shutters are available 5 different standard colours and 49 custom colours.
External Window Shutters
CW Systems is your trusted source for external louvre window shutters in Australia. With a wide range of options to choose from, including materials, colors, and styles, you can find the perfect solution to elevate your property's exterior. Whether you're looking for added privacy, improved ventilation, or increased curb appeal, our external window shutters are the ideal choice. Explore our selection and experience the quality and craftsmanship that CW Systems is known for.
With over two decades of experience, CW Systems has expertly installed louvre shutters in thousands of homes, offering a variety of options including sliding, bifolding, hinged, and fixed shutter systems to suit your needs.
Why Choose CW Systems for Your Outdoor Shutters?
When it comes to enhancing your outdoor living spaces with high-quality shutters, CW Systems is the top choice. Here's why:
As a major destination for external plantation shutters for wholesale, we do not only supply the products to distributors but create a comprehensive ecosystem for them to flourish. From ordering the products to giving technical support to your customers, you will be empowered with our systems, tools, and people.
See what makes CW Systems and the wholesale network a seamless experience for you
End-to-end warehousing and logistics
End-to-end logistics and warehousing
Dedicated online ordering platform
Sales support tools and applications
Comprehensive technical support & assistance
To make your sales efforts and service standards optimal, we offer lead generation tools, product demonstration apps, product samples, educational workshops, and more. We will guide you to take advantage of technology innovations and modern customer engagement strategies for your business growth.
Expertise: With years of experience in the industry, CW Systems is a trusted name for outdoor shutters. Our team consists of experts who understand your specific needs.
Wide Selection: We offer a diverse range of outdoor shutter styles, materials, and colors to match your preferences and the aesthetics of your outdoor area.
Customisation: At CW Systems, we believe in tailoring solutions to fit your unique requirements. Our outdoor shutters can be customised to ensure a perfect fit for your space.
Quality Assurance: Our shutters are built to last. We use premium materials and employ rigorous quality control measures to ensure durability and reliability.
Competitive Pricing: CW Systems offers competitive pricing without compromising on quality. We believe in providing value for your investment.
Easy Online Ordering: With our user-friendly online platform, you can conveniently browse our range, customise your shutters, and place your order with just a few clicks.
Prompt Delivery: We understand the importance of timely delivery. Our efficient shipping ensures your outdoor shutters arrive at your doorstep promptly.
Expert Support: Have questions or need guidance regarding

outdoor louvered shutters

? Our knowledgeable customer support team is ready to assist you at every step of the process.
Choose CW Systems for your outdoor shutters and experience the perfect blend of quality, customisation, and affordability. Transform your outdoor living spaces with shutters that stand the test of time.
Let's Begin A Mutually Beneficial Business Relationship Today
Call us today on
(02) 9624 0700
to begin a business journey that can make your product portfolio more accurately fitting to the diverse needs of your customers. Let's make our business services a superior experience to the customers.
Whether you need external aluminium louvres or any other outdoor shutter solution, CW Systems has you covered. Explore our range of louvre outdoor options and discover the perfect addition to your property.
Outdoor Louvered Shutters – FAQ
what is outdoor louvered shutters
Outdoor louvered shutters, also known as louvered shutters, are exterior window and door coverings. They have horizontal slats or louvers that can be adjusted to control ventilation, light, privacy, and weather protection. Louvered shutters are both functional and decorative, enhancing the aesthetics of a building while offering practical benefits like natural ventilation, light regulation, and privacy control. They are available in various materials, styles, and finishes to match different architectural designs and are easy to maintain.
Which is better, raised panels or louvred shutters?
If you are looking for shutters that provide good ventilation and easy control of light and noise, you must consider louvre shutters. However, if you want better insulation and privacy, it is best to choose raised panel shutters for your home.
What is the difference between shutters and louvres?
Shutters are large panels that can be opened and closed to control the amount of light and air entering a room. On the other hand, Louvres are small slats often used in ventilation systems to allow controlled amounts of air to pass through while blocking out direct sunlight. Shutters provide more security than louvres because their panels can be locked, while louvres are more suited to controlling airflow and light.
What type of exterior shutters is the best?
Shutters made of aluminium are best used as exterior shutters as they are sturdy, durable, and weather resistant. Aluminium is a tough material that does not rot, crack, or warp due to sun exposure. Also, these shutters are highly customisable, which makes it easy for you to get them made with a lock for added security.
Are exterior shutters out of style in 2023?
Exterior shutters are still popular, especially for homes with traditional or colonial architecture. Shutters can provide an attractive and functional way to add curb appeal and protect your windows from the elements. With some modern materials and design options, there are plenty of ways to give your home a unique and timeless look with exterior shutters.