Become The Smartest

Distributor
We make lasting relationships with our distributors by helping them to give superior service experience to their customers. With a portfolio of high-quality products, efficient processes, on-time communication, short lead times, product training, sales tools, and timely support, you will find the business easier than ever before.
With leading brands, finest products, comprehensive supply and sales tools, service support, and more, your partnership with CW Systems will be a guided, smooth journey.
Broadest Range Of Products
As a leading distributor of wholesale window coverings and furnishings in Australia, we offer an enormous range of products from various brands. Be it custom-made window coverings or wholesale window furnishings, we design and size to satisfy the diverse requirements of your customers. We also offer element flyscreens, external shutters, internal shutters & more.
High-Quality Window And Roof Products
At CW Systems, we invest considerable time on sourcing the finest quality window and roof products. We have a comprehensive and proven quality control system at every stage of the product manufacturing and distribution process. By leaving no stone unturned, you will be pleased with reduced costly call backs and improved customer satisfaction
Best Brands, Sales Tools & Service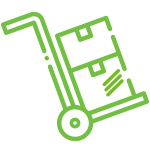 Hassle-Free Logistics & Warehousing
To help reduce your costs
CW Systems has warehouses in Sydney, Melbourne, and Brisbane as well as an excellent logistics network across the country. We can store your goods until your project is ready, deliver it using our own delivery vehicles, or your installer can pick-up the goods on the install day. With our own logistics network and professional workforce you will get the products delivered at the right time at the right location. Save on costs for storage and transport! And say goodbye to the hassles of logistics!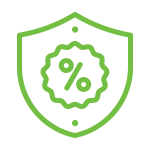 Consistent Quality
Reducing costly call backs
CW Systems has invested in its own quality control representatives within its production facilities to ensure quality is maintained to the highest possible standard.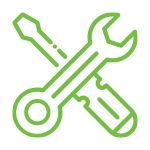 Technical Support
To provide help when you need it
The dedicated technical support team of CW System is available for the service of your customers at any time and helps you to make an improved, friendly relationship with them. We know the impact of a negative experience makes on your business. Therefore, we give utmost priority to customer issues and provide quick solutions for any situation.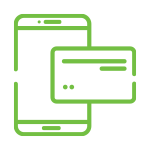 Online Ordering System
To make ordering easy
Ordering at CW Systems is a simple job that can be completed in a few clicks using our secured Online Ordering System. Regardless if you are an installer or window furnishings distributor, our self-navigating ordering platform makes product selection easier than ever before. With "online order tracking and management" and "in-house customer support", you have greater control over your ordering processes.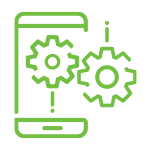 QuotAR
To simplify business growth
We will help you to better engage with your customers using various tools, including QuotAR – a product demonstration app. The tool allows you to visualise our products to your customers in a super simple way and help them to understand the product better. At CW Systems, we make the jobs of our distributors easier and seamless to make our job easy.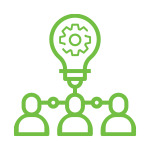 We're passionate about innovation
To help grow your business
At CW Systems' we are constantly innovating to utilise technology to improve our distributors efficiency and make it easy to deal with us. We have a dedicated research and development team developing and design new product innovations and provide our distributors the leading edge in the market place.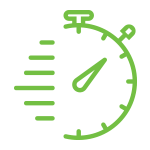 Consistent Lead Time
To easily meet deadlines
CW Systems is a leading window furnishings supplier with more than two decades of highly professional service. We make long-lasting relationships with our distributors through exceptional service and support, including accurate, consistent lead times. The end-to-end logistics from the manufacturer to the last-mile distribution helps us to be highly reliable and the preferred choice for our distributors.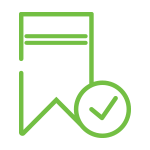 We are Specialists
To make you an expert in your field
At CW Systems' we strive to be specialists within our field. We are not a supplier of all things to everyone, but rather a specialist in products we feel we can be the best at.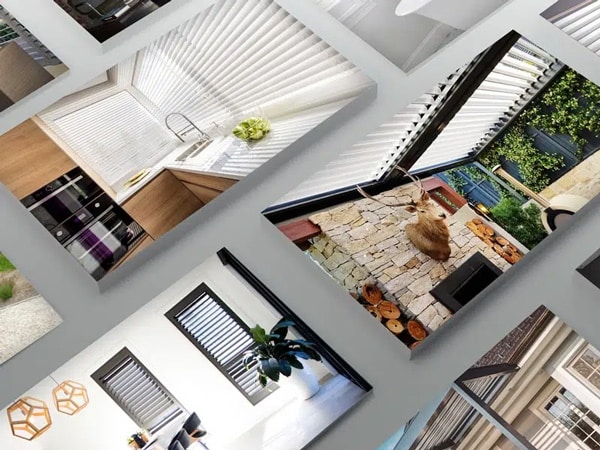 We connect our distributors with the most reputed brands in the shading and window furnishing industry. We work closely with our suppliers (including plantation shutters wholesale manufacturers and opening roof makers) as well as our own manufacturing team to ensure every product is made to our specifications and meets all Australian standards.
We do extensive research and development to maintain a high level of customer acceptance, quality standards, innovation efforts, and reliability. We also ensure that each product has a unique brand identity in its category and leads by example.
Let's Play A
Win-Win

Game
Call us today on (02) 9624 0700 with your questions – we want to hear from you. We pride ourselves on having a great, mutually beneficial, and healthy business relationship with our distributors.
Like what you see?
Sign up to our newsletter
Receive news, updates and information about our products straight to your inbox.
Where Can I Buy Wholesale Shutters & Blinds from?
If you require wholesale shutters and blinds, trust CW Systems. We are a leading wholesaler of blinds, shutters, and opening roof systems, dedicated to sourcing, and distributing high-quality window furnishings at the best price possible. Purchasing shutters and blinds from us provide you with quality products and customised support throughout the order procedure.