New FORTE Plantation Shutters Specification Sheet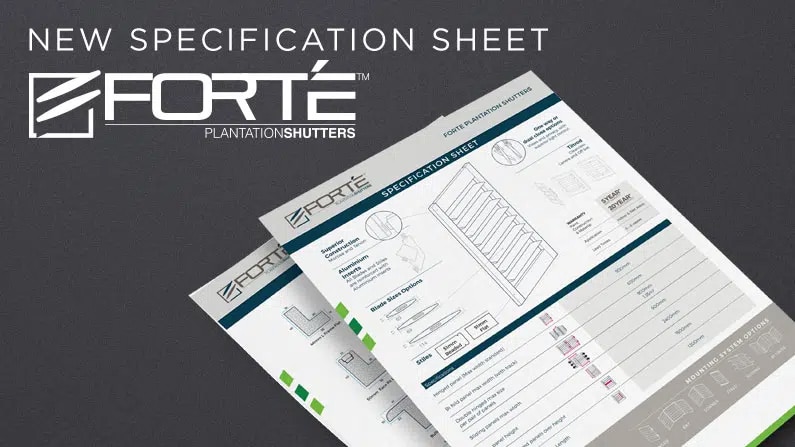 CW Systems is proud to announce our new and updated specification guide to our Forte Shutters range.
New Specification Sheet
Get the new specification sheet here! Download it NOW
Note: link above requires a login to the CWS Online Ordering System. Please let us know if you do not have a login

Follow us to get the latest news and updates!