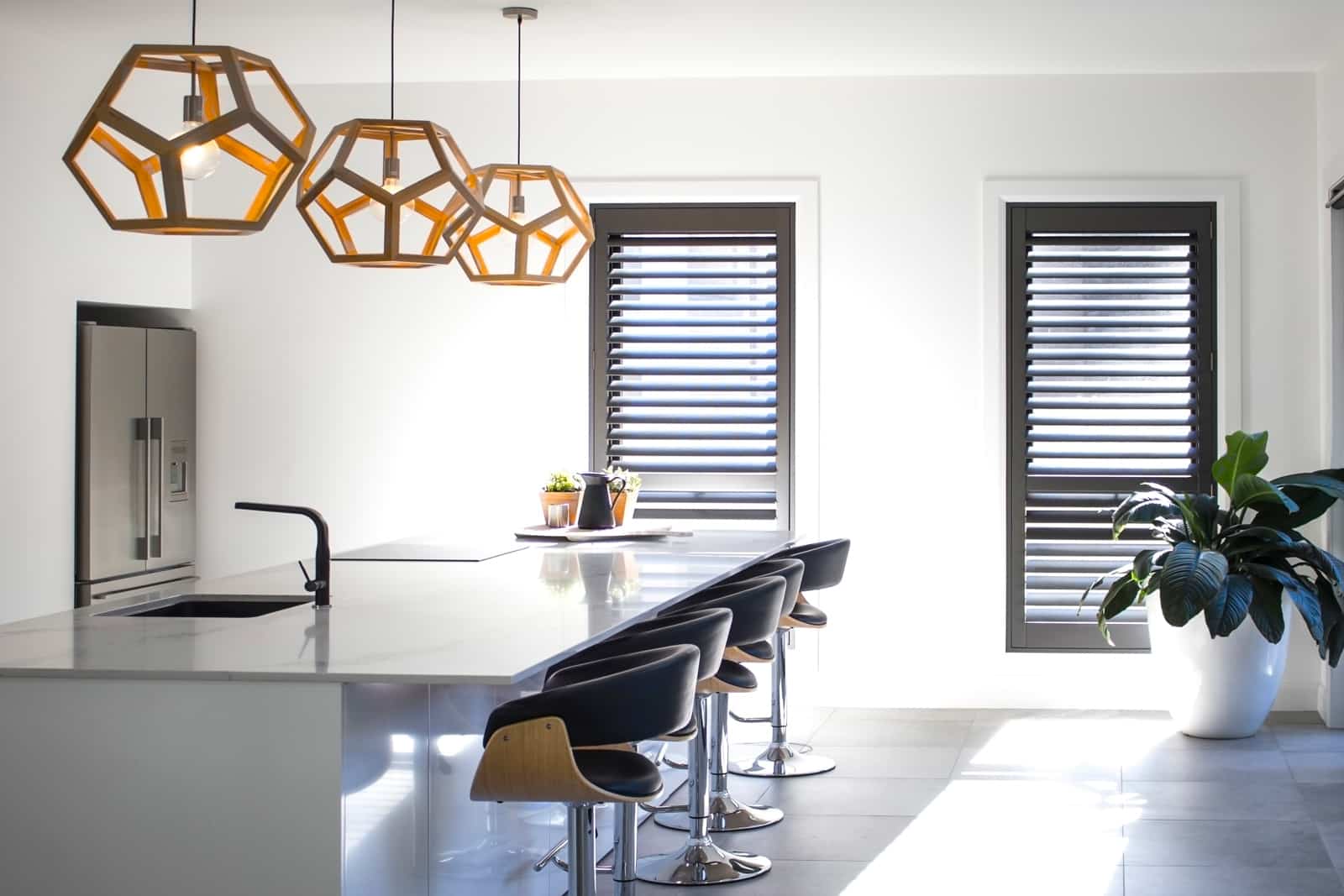 Bayview Plantation Shutters
Bayview plantation shutters are synonymous with quality craftsmanship, comprehensive bespoke options and luxury with longevity. Bayview is a popular classic, premium window covering solution which remains an opulent and valuable product. Through quality craftsmanship and customisation, these plantation shutters enhance the atmosphere in any room in every home.
Why become a distributor of Bayview Plantation Shutters?
Bayview plantation shutters offer distributors a complete range with options for every client. From the price-conscious buyer to the shaped shutter, Bayview offers it all. Compatible with our Quotar app and online ordering system, CW Systems provides all the support needed to make selling Bayview plantation shutters easy with limited industry experience.
Bayview plantation shutters are built to suit any window with our bespoke highly customisable range. Offering a complete range of material types, Bayview shutters allows you to explore different shapes, colors and textures personalising any room or door.
Reducing your ecological footprint
Bayview plantation shutters are carefully constructed to reduce your ecological footprint. We are proud that our Basswood shutters are harvested in responsibly managed forests to ensure that we limit timber wastage and preserve our forests. Our timber shutters are FFC certified to meet the gold standard in ethical production. Bayview Thermopoly products are also VOC-free and are made from recyclable materials helping reduce your environmental impact.
Bayview shutters are manufactured to ensure longevity and minimal user maintenance. They are quick, easy to clean, and excellent for dust or allergy sufferers.
The Bayview brand has become market leadingholding a high reputation in producing premium quality products. In combination with our quality sales tools, Bayview's industry distinguishable brand makes selling easier.
Constructed for longevity
Bayview shutters are constructed using the highest quality materials creating a premium product that is built to last. Bayview's complex multiple sequence hand-sanding technique and premium paint, stain, or lacquer create Bayview's signature luxury finish with hardness and strength.
Mortise and tenon Joinery
 Bayview plantation shutters are finely constructed with mortise and tenon joints, glued and screwed together to ensure long-term functionality. Bayview can therefore offer stronger and wider panels, reducing installation costs.

Basswood
Bayview Basswood shutters are a luxury timeless traditional option for any home. Constructed with 100 % Basswood timber, Bayview basswood shutters have a flawless design that has been perfected and refined to create a seamless and enduring style that stands the test of time. Unlike other timber products on the market, our Basswood shutters are only constructed from the highest quality timber rather than composite products allowing for better quality anda more durable finished shutter.

Thermopoly
Bayview's Thermopoly shutters are constructed using a sophisticated polymer composition, constructedfor hardwearing and moisture-resistant areas.
Thermo Select: ThermoSelect shutters are finished in water-based paint and pre-painted before construction creating a more affordable option for your home, while still being constructed to the same strength and durability.
Thermo 25: Thermo25 plantation shutters are hand-paintedusing a 2pac paint creating a hard-wearing painted finish that will not warp, crack or chip.

ThermoTec
Thermo Tec is a market-leadinghybrid product which combines premium Basswood and Thermo 25. With the Basswood advantage of decorative and shaped framing options and the benefit of moisture resistantThermo 25 poly blades, Thermo-Tec offers you the best of both worlds.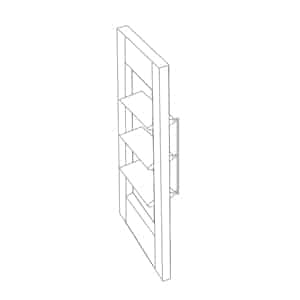 Clearview
Clearview tilt is a discreet aluminium rod that connects the louvers. Clearview tilt allows for the most adjustment in the closure of the louvers and is the easiest to service.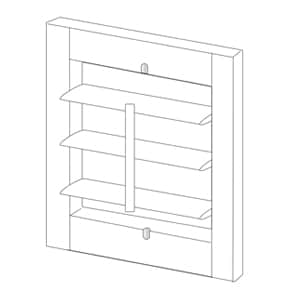 Centre tilt
Centre tilt is connected to louvers by stainless steel staples on the front of the panel. Centre tilt allows for maximum span without a mid-rail. The tilt rod is generally in the centre of each panels.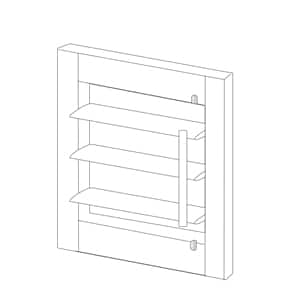 Offset tilt
Offset Tilt operates the same as Centre tilt only the tilt rod is installed 50mm in from the edge of the blade on the hinge side (unless requested otherwise).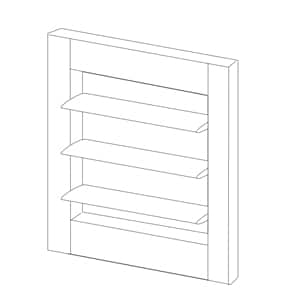 Internal tilt
Internal tilt uses a rack &pinion system inside the stile to connect the blades with no visible tilt rod. This allows each louvre to operate flawlessly and is a great option for room dividers when the panels are viewed from both sides.








L Frame Depth available 46mm, 54mm, 67mm, 80mm
Face fit L Frame 54mm
Face Fit L frame 67mm
Face fit L Frame 80mm
Flat L- Frame 46mm
L- Frame 67mm
Face fit L- Frame 72mm
Plain Z frame
Lipped Z- frame
Deco Z- frame
Splayed Z- frame
Bull nose Z frame
Plain Z frame
Texas Z frame
Colonial Z frame
Fancy Z frame
Deco face Fit Frame
Hang Strips
Light block
U channels
Max width standard hinged:
Bi-fold max-width (with track):
Double hinged max size per pair:
Sliding Panel with Centre Stile max-width
Clearview Tilt rod Max length
best support in the business
We provide you with full access to marketing materials that will assist you with your sales.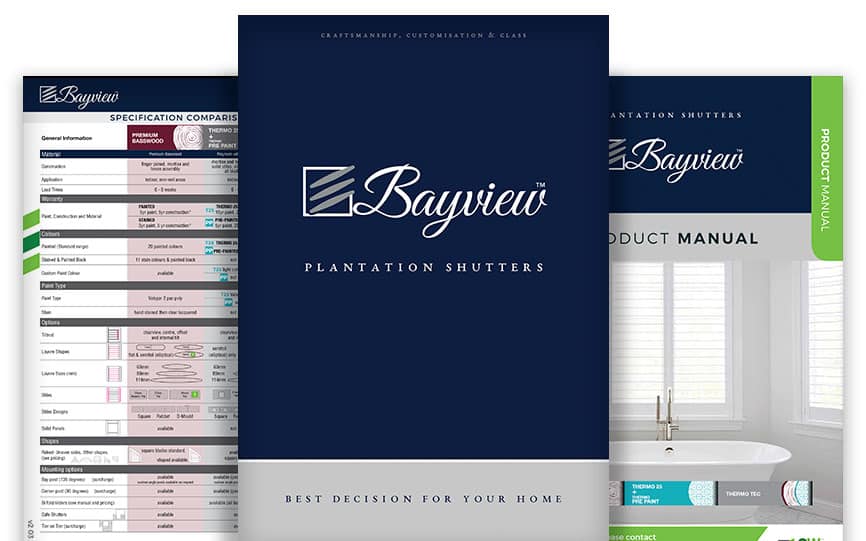 VISIT THE BAYVIEW PLANTATION
SHUTTERS WEBSITE
Get more product information such as product specifications, options, colours and updates by visiting the website.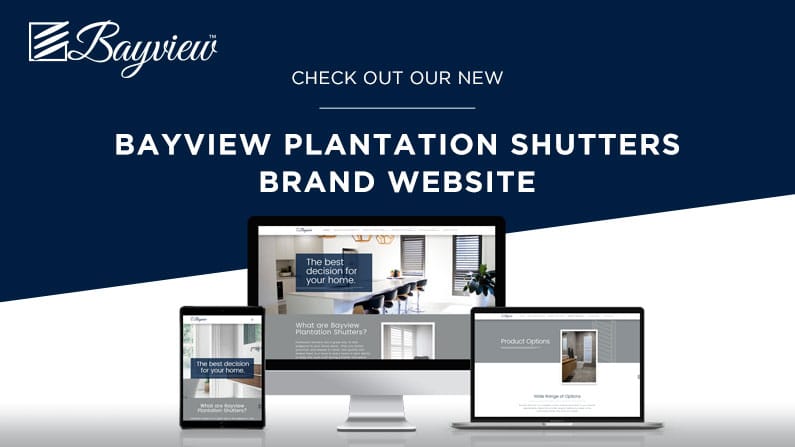 painted
5yr paint, 5yr construction*
stained
3yr paint, 5yr construction*

thermo25
10yr paint, 25yr construction*
pre-paint
5yr paint, 20yr construction*

painted
5yr paint, 5yr construction*