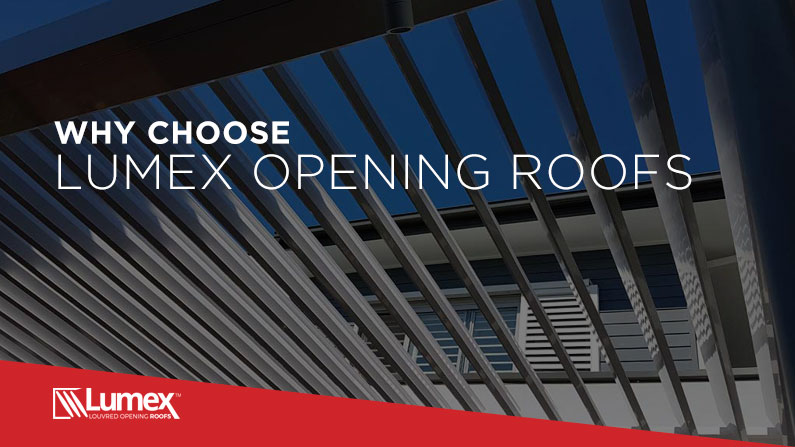 To add value to any outdoor construction project, products such as shutters and operable louvre systems must have the ability to combat harsh weather conditions and be reliable, versatile and user friendly.
CW Systems has delivered these customer needs by recently adding a variety of solutions to its Aluminium Shutter range and the Lumex Opening Louvered Roof System.
The Aluminium range now offers powder coated colour options such as the end caps, stainless steel blade pins, blade locks and aluminium stile caps. Consumers are salivating because there is no further need to use automotive spray paint which does not perform well in the Australian climate. Additionally, the aluminium shutter range (which can be used for outside or indoors) has grown to service the need of homeowners wanting to feel more secure by offering more lock options than competitor products. Read more on Advantages of Aluminium Shutters.
Another versatile product would be the flawless integration of opening roof systems in alfresco areas.
The aluminium Lumex range offers a great range to improve the living experience as it is weather proof and includes an integrated drainage system.
"The adjustable rotating louvres can let light in or block it out and rotate up to 135 degrees enhancing the outdoor living space. The Lumex Opening Roof Rain and Weather Sensor also ensures that your environment can adapt to the weather with the simply touch of a button." Nathan Crutcher, Technical Customer Support.
Call us now for your consultation about this high-quality brand! 02 9624 0700