HOW TO care for and clean your Bayview shutters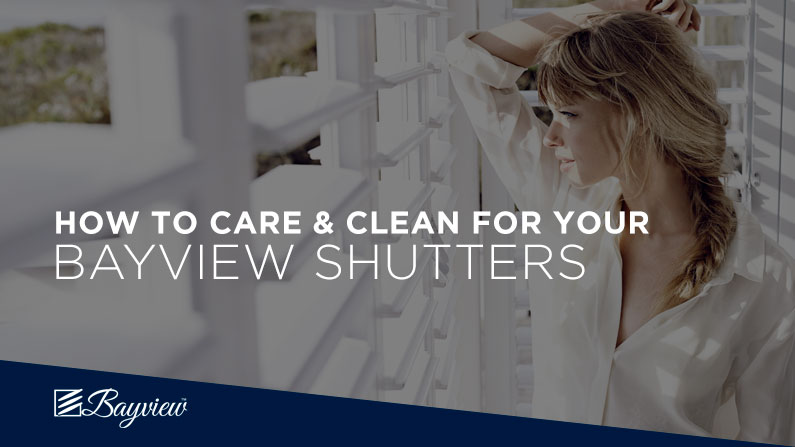 Bayview Plantation Shutters are designed with great skill and care. To maintain the appearance and increase the longevity of your Bayview shutters, please follow the below instructions.
General operation
When rotating blades tilt two blades at the same time from the centre of the panel.
To open hinged panels tilt open blades and pull the fixed stile. Never open or close the panels by pulling the blades.
To avoid damage to the frame, larger panels should be lifted into frame by the stile or under the mid rail.
Do not put hands through blades to access window.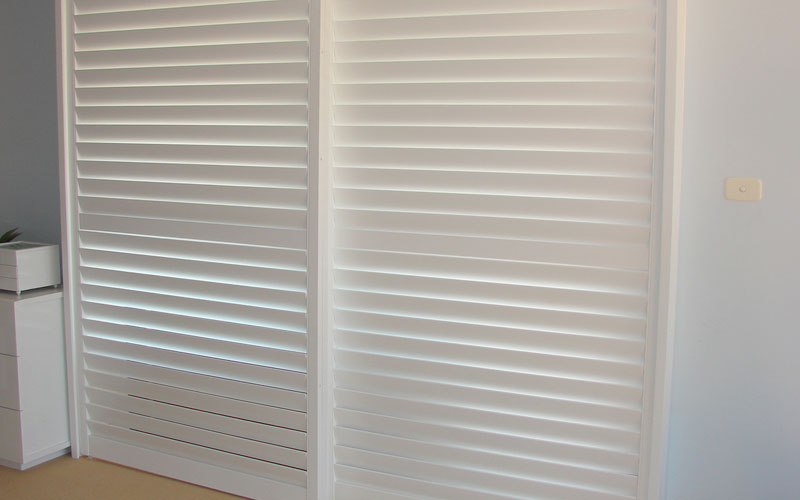 Care and cleaning instructions:
Dust panels with feather duster or gently vacuum with a soft brush attachment.
To remove persistent dirt or stains use a soft slightly damp cloth with mild soapy solution and dry immediately.
Do not use abrasive cleaners or scrub or rub shutters harshly to avoid tarnishing finish.
Keep Sliding and Bi-Fold tracks free from dirt and dust.
Use silicone spray if needed on tracks only. Do not spray silicon on shutters.
Rotate blades regularly to maintain longevity of function.
CWSystems is a trusted wholesale supplier in blinds, shutters, and retractable screens. With locations in Sydney, Melbourne, and Brisbane, we proudly serve customers across Australia. As plantation shutter suppliers, we offer a wide range of high-quality options to suit any style or preference. Additionally, as a leading distributor of opening roofs and venetian blinds, we provide innovative solutions for both residential and commercial spaces.
With our extensive selection of external plantation shutters and wholesale retractable screens, we offer reliable products that enhance privacy and control natural light. Partner with CWSystems, and experience exceptional service, top-notch products, and prompt delivery. Contact us today to discuss your wholesale needs.